Using Equity To Renovate Your Home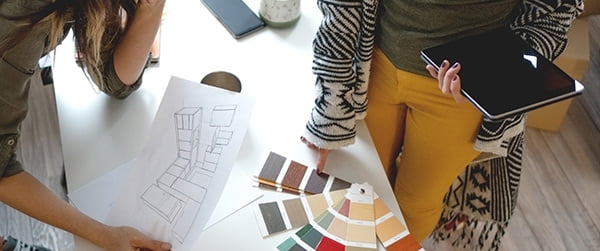 Selling your existing home and buying another home can be very costly and stressful. Suppose you like your current home or your location. In this case, you may want to consider staying where you are and renovating—allowing for you and your family to be more comfortable and provide for better personal enjoyment.
There are many different reasons to renovate a home: to save energy (and save on utility bills), to make room for growth, to improve safety or increase the resale value of your home, or to bring a fresh new look to your home. In general, there are three types of renovations: lifestyle, retrofit, and maintenance and repair.
Lifestyle renovations improve your home and your way of life. They might involve building a sunroom for pleasure or converting unused attic space into living quarters to meet your changing needs.
Retrofit projects usually focus on your home's shell or mechanical systems. Examples are upgrading your insulation, replacing your furnace, or putting on new siding.
Maintenance and repair renovations protect the investment you have made in your house through activities such as caulking windows, re-shingling your roof, or replacing your eave troughs.
Almost any renovation will add to, or at least protect the equity in your home, but can you afford these renovations? Do you have enough equity to finance them? What is the best way for you to proceed? Do you increase your existing mortgage? Do you take out a secured Line of Credit?
There are several different ways to finance your renovation. Please feel free to contact me by phone or email to obtain practical advice before starting your renovation project and, most importantly, receive a no-obligation consultation on financing options that work for you.
Of course, any potential payback from home renovations depends on many things, including the type of renovation.
1. Renovations with the highest return on investment
Kitchen and bathroom renovations or updates result in an estimated return of 75 cents to a full dollar for every dollar spent. Much depends on the specific renovation, but adding a kitchen island, for example, returns roughly 65 cents on the dollar.
Repainting the interior or exterior of a home intones with the wide-ranging market appeal can also pay off. A tasteful paint job, inside or out, yields 67 cents on the dollar.
Energy-efficient projects return 61 cents on the dollar but have the added advantage of generating immediate savings on your energy bill. The best returns come from heating system upgrades such as furnaces, windows, and insulation.
Returns vary but remain significant from updating décor: lighting and plumbing fixtures, countertops, replacing worn flooring (vinyl or carpets), or refinishing hardwood floors.
Decluttering by removing all excess items to showcase your home's features can be inexpensive but yield a high return.
The breakdown found hot tubs, swimming pools, and skylights have the least impact on resale values.
2. Renovations with the highest enjoyment value
The enjoyment value of a renovation is hard to measure in normal times. The threat of a prolonged pandemic makes it even more difficult when you factor in the sentimental value of the concept of home as a secure environment. Regardless, the Appraisal institute finds basement finishing, garages, sunrooms, additional decks, fences, and landscaping provide the most enjoyment.
3. Renovations that maintain the most value
Technically, maintaining a home is maintaining its value, but if the property's value is rising, maintenance can be seen as an investment. Replacing the roofing, updating the heating/cooling system, replacing windows and doors, updating electrical (panel, wiring, sockets, fixtures), and repairing structural defects top the list of maintenance projects.
If this blog is as clear as mud, call me. I am here to clarity, educate, and support you throughout the process. You may only apply for a mortgage a few times in a lifetime; I process mortgages several times a day. Lean on me.
Share this article on  your favourite platform