What To Expect At The Lawyers Office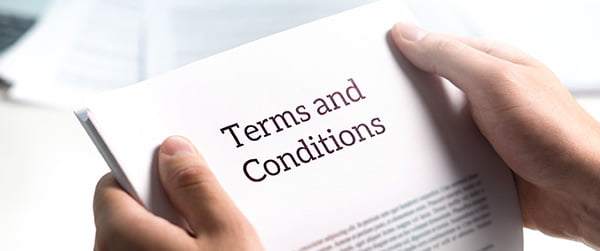 You found the right house for your lifestyle right now. You have the perfect mortgage that fits your financial needs; what's next?
Depending on your possession date, maybe you need to hurry up and pack? Request your utility and internet hookups and change your address, or perhaps you are on hold waiting and only packing away what you don't need. No two scenarios are the same, similar, maybe?
Getting ready for possession comes with a few questions?
Where did my deposit go, and when do I get it back?
Your deposit will come back into the equation at the lawyer's office; currently, the deposit is resting in your agent's agency trust account.
How do I pay my property taxes?
No worries, click here. Or, were your property taxes included in your mortgage?
When do I go to the lawyers? No one has called me.
You will typically not hear from your lawyer until the week before possession. At this time, they will let you know if anything is missing, how much money to bring in when you come to sign the mortgage registration.
Can I pay the lawyer with a cheque or credit card?
NO! You will need to bring a certified cheque, a draft with the exact number they provided you made out to the lawyer's trust account. Alternatively, you can direct deposit to your lawyer's trust account.
What is a binder letter, and who needs it?
A binder letter is a letter your insurance company will provide you with to confirm sufficient fire insurance on the home should a fire occur.On a personal note, you must have fire insurance, but having flood, liability, and loss due to theft is highly recommended.When you call for home insurance, it's good to remember that the cheapest is not always the best. Remember, insurance is something you don't want to need, but when you do need it. Make sure you have a policy that ensures you are well-taken care of during that emergency. You will need your lender and lawyer information, along with your builder or MLS listing sheet that describes the details of your new home.The insurance agent will have lots of questions. Once your insurance is in place, the insurance agent will send the binder letter to your lawyer's office.

Next up, you will want to set up your utilities and internet the week or two before closing.

Note: if you are purchasing a condo, you do not need a binder letter.
Back to the lawyer's office
On a predetermined date and time, you will attend a meeting with your lawyer; depending on the time of year, they may have more or less time to answer your questions. If you have questions that are important to you, write them down and bring them with you.
On the day of closing, you will receive your keys typically at the end of the day; please do not book your moving truck until the next day.
CONGRATULATIONS ON YOUR NEW HOME.
You will leave the law office with a key to your new home and a financial statement/receipt. You may not easily understand the statement, it's written like a lawyer. See below for a typical breakdown. You can also print the pdf attached.
What to Expect at the Lawyer's Office – the numbers
This example is based on a purchase price of $500,000 with a 10% down payment from the sale of an existing home.
The costs associated with buying a home;
Legal Fee $950.00 and up –
Disbursements – $450.00 – approx. These are expenses that the lawyer pays on your behalf e.g., courier
Land Transfer Tax $6475.00– (first-time buyer) – up to $4000.00 (To be confirmed by a lawyer)
Property Tax Adjustment/Holdback: As adjusted by the lawyer. Please Note: There may be a substantial tax holdback, depending on the closing date. Property Tax is NOT included in our budgeted figure below unless outlined in the mortgage commitment.
PST on the Mortgage Default Insurance Premium: $1255.50
Down Payment: $ 50,000.00
Less Deposit on purchase: $5000.00
You can budget for approximately: $52,500.00– this will be bridged – or self-bridged <= <= only if you are selling a home
The BRIDGE math is Down payment + 1.5% Closing costs – Deposit = Bridge amount Or $50,000.00 +7500.00 = $57,500.00 – $5,000.00 = $52,500.00 will be bridged.
NOTE: Should there be a shortfall from the bridge amount and what the lawyer needs, please let me know, and I will help.
Due to the high cost of Land Transfer Tax, property tax adjustment and other legal expenses, the bridge amount is not always sufficient.
The default mortgage payment is set to Monthly for all mortgage registration, regardless of your personal payment option.
If this blog is as clear as mud, call me. I am here to clarity, educate, and support you throughout the process. You may only apply for a mortgage a few times in a lifetime; I process mortgages several times a day. Lean on me.
Share this article on  your favourite platform