72 Hour Preparedness Do you know what to do?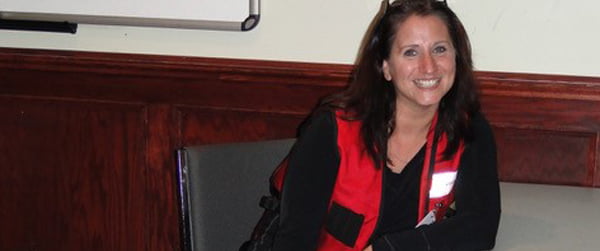 When I first moved to Ottawa in 2006, I applied for a position and was accepted as a DM Disaster Management volunteer at the Canadian Red Cross. WOW! Did I get a wake-up call? I am so incredibly grateful for the experiences I shared with other volunteers, the knowledge, the skills, and understanding I gained during my time with the Red Cross.
Did you know that every day the Canadian Red Cross members are helping out in our community? Floods, fires, locally, Provincial disasters, remember the tornadoes that came through Ottawa a couple of years ago? The Red Cross was there to help. National, remember the fires in Iqaluit and Fort McMurray? The Red Cross was there. The Red Cross shows up when everyone else is trying to getaway.
Let's go back to the tornadoes that tore apart neighbourhoods and homes. Some famillies had to leave their homes, and some were allowed to stay. If you were asked to leave your home, would you be ready? If you had to stay in your home, are you ready? So many people were without electricity, heat, and clean water, were you one of them? Since the tornado, have you replenished your kit? Have you created a kit? Do you know what to put in the kit?
We see the signs, and we hear about 72-hour preparedness but do you know what to do?
I'm here to help. It doesn't have to be difficult, but it does need to be done. See below for helpful links to get you started.
You do not need to create a plan, the Canadian Red Cross has created a plan to help mitigate the risks.
Plan for you Make an Emergency Plan and Emergency Plan Download
I strongly believe in being ready. Get an Emergency Kit
Have you ever come across situation and you weren't clear on what to do? Perhaps a burn, or sprain? There's an APP for that! – Be Ready APP
For more information on how to you can be apart of the Canadian Red Cross Apply to Volunteer
Red Cross Fundamental Principles
In 1965, the seven Fundamental Principles were adopted by the 20th International Conference. They were developed to link together the International Committee, Federation and National Societies.
Our network is vast, but our approach is simple. All Red Cross programs and activities are guided by the Fundamental Principles of Humanity, Impartiality, Neutrality, Independence, Voluntary Service, Unity and Universality. These principles allow us to provide help immediately to whoever needs it, wherever they are, whatever their race, political beliefs, religion, social status, or culture.
Humanity
The International Red Cross and Red Crescent Movement, born of a desire to bring assistance without discrimination to the wounded on the battlefield, endeavours, in its international and national capacity, to prevent and alleviate human suffering wherever it may be found. Its purpose is to protect life and health and to ensure respect for the human being. It promotes mutual understanding, friendship, co-operation and lasting peace amongst all peoples.
Impartiality
It makes no discrimination as to nationality, race, religious beliefs, class or political opinions. It endeavours to relieve the suffering of individuals, being guided solely by their needs, and to give priority to the most urgent cases of distress.

Neutrality
In order to continue to enjoy the confidence of all, the Movement may not take sides in hostilities or engage at any time in controversies of a political, racial, religious or ideological nature.

Independence
The Movement is independent. The National Societies, while auxiliaries in the humanitarian services of their governments and subject to the laws of their respective countries, must always maintain their autonomy so that they may be able at all times to act in accordance with the principles of the Movement.

Voluntary Service
It is a voluntary relief movement not prompted in any manner by desire for gain.

Unity
There can only be one Red Cross or one Red Crescent Society in any one country. It must be open to all. It must carry on its humanitarian work throughout its territory.

Universality
The International Red Cross and Red Crescent Movement, in which all Societies have equal status and share equal responsibilities and duties in helping each other, is world-wide.
If this blog is as clear as mud, call me. I am here to clarity, educate, and support you throughout the process. You may only apply for a mortgage a few times in a lifetime; I process mortgages several times a day. Lean on me.
Share this article on  your favourite platform