Purchase Plus Improvement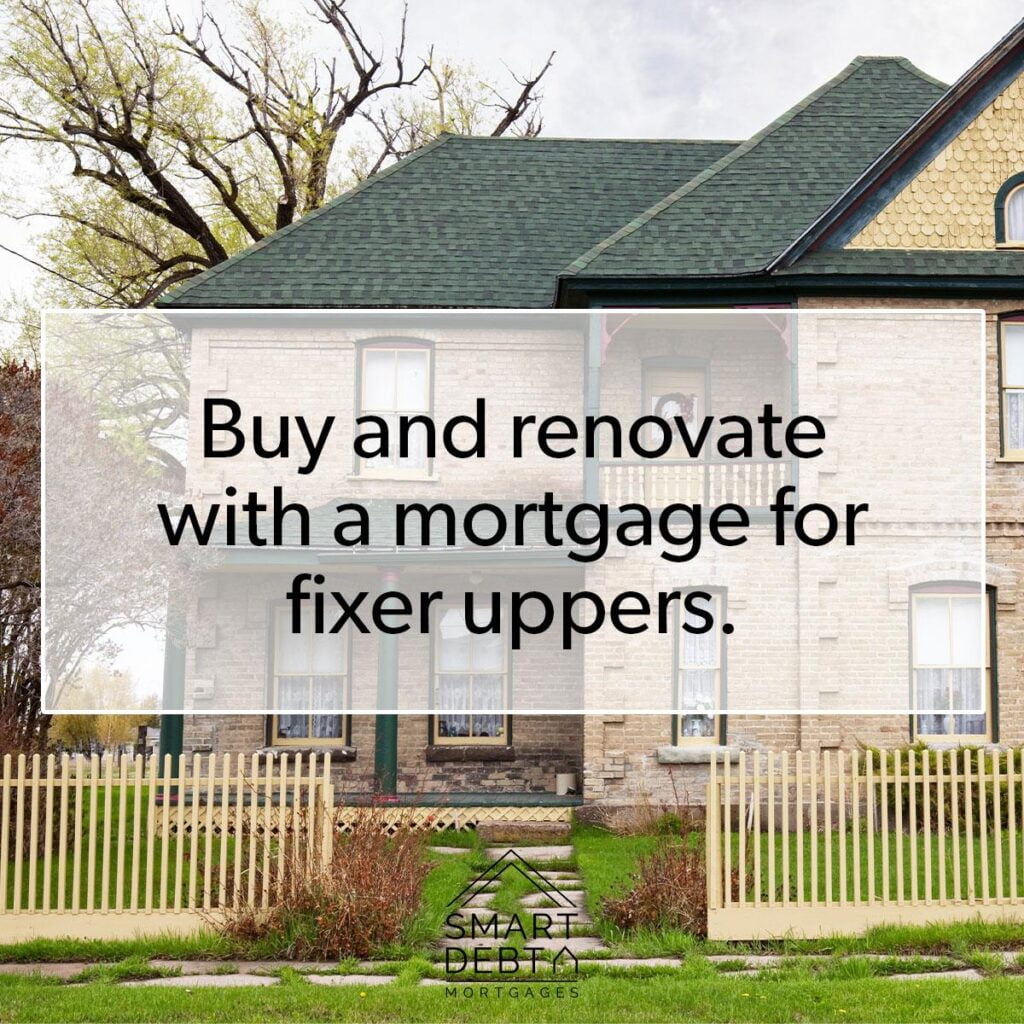 You've found the perfect home, but…
Oh, that kitchen needs so much work.
The carpet needs to be pulled up.
The windows are so old.
How can we afford a new roof, furnace, or cooling system?
It would be perfect if there were an ensuite.
Did you see that basement? It needs so much work.
Purchase Plus Improvements allow you to purchase your ideal house, do the needed renovations, and turn that house into your customized home.
The program approves you for a mortgage based on the home's completed value as if the renovations were complete.
It's important to note that they don't give you the funds to do the work, you will have to make arrangements initially, but once the renovations are complete, the funds will be available at the lawyer's office.
This program's best part allows you to buy your house with a 5% down payment and turn it into your home.
Steps:
1. Find a home, and make an offer
2. Once the offer is accepted, hunt down the quotes for work you wish to have completed. The quotes are an essential part of the process.
3. The mortgage will be approved based on the combinations of the purchase price and the quotes.
4. You take possession of the home and start the work. You do not have an unlimited period, typically 120 days, unless its weather dependant work.
5. Once the work has been completed, call me; depending on the work's scope, there may be an inspection.
6. Once the work has been confirmed complete by way of paid receipts or an inspection, the lawyer will release the funds that were held back at the time of closing.
Download my Purchase Plus Improvement Guide for more information!
If this blog is as clear as mud, call me. I am here to clarity, educate, and support you throughout the process. You may only apply for a mortgage a few times in a lifetime; I process mortgages several times a day. Lean on me.
Share this article on  your favourite platform