6 Ways for Homeowners to Build Wealth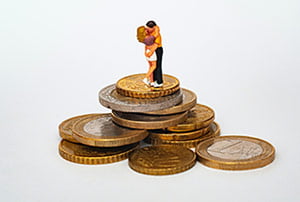 1. Speed up your mortgage pay down.
Change your mortgage payment from monthly to bi-weekly accelerated = this shaves 2.5 years of interest. 
Put "found" money such as a pay raise, a gift or inheritance towards your RSP and use the tax refund it generates to pay down your mortgage principal. WIN-WIN
Increase your mortgage payment each year – a minor increase today goes a long way. 
2. Get a financial reset when needed. 
Too many high-interest credit card balances over a long period is a definite wealth killer. It chokes your cash flow, and having multiple bill payments can be stressful. However, if you have enough equity, you may be able to move that debt to your lower-rate mortgage, giving you one comfortable payment and thousands in interest savings.
3. Renovate using your lowest-cost funds. 
With historically low mortgage rates, homeowners with enough equity are using the opportunity to roll the cost of their renovation into their mortgage for one easy monthly payment and then using their prepayment privileges to pay the mortgage off faster. It's a win-win when you increase the comfort and enjoyment of your home while also improving the long-term value. 
4. Apply for incentives to help pay for energy-saving investments in your home.
The federal government recently launched a new program that offers Canadians grants of up to $5,000 to pay for energy-saving home upgrades, such as insulation, furnaces, solar panels, windows, and doors and up to $600 to help with the cost of home energy evaluations. Additionally, you may receive a savings boost from your mortgage insurer if you paid mortgage default insurance when financing your home. If you make retrofits to improve energy efficiency, you can apply for a refund of either 15 or 25% of the default insurance premium that you paid. Applications are accepted within two years of the closing date of your mortgage.
5. Look at your mortgage renewal as a significant opportunity. 
When your lender sends out a letter suggesting you renew your mortgage at their current offer, get in touch. Everything about your mortgage can be negotiated, allowing you to get the best possible deal for your current situation, which may be very different from when you first got your mortgage. 
6. Know your prepayment penalty. 
When choosing between fixed-rate mortgages, be sure to compare how the early payout penalty is calculated. If you ever need to terminate your mortgage early, having the right mortgage could save you thousands. If you take a lower rate mortgage with a high prepayment penalty, the benefit of that lower rate could mean nothing if you overpay on the penalty to get out of your mortgage.
Share this article on  your favourite platform