You can't beat the mortgage broker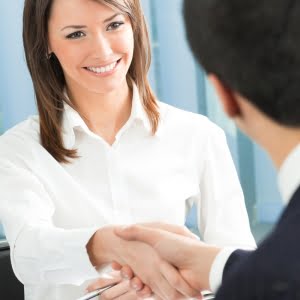 One of the biggest misconceptions clients have is the difference between mortgage brokers and banks. Or rather, the lack thereof.
Many just don't know the difference. All they're wondering is how to get a mortgage. That's understandable because frankly, when it comes to getting a mortgage in Canada, the banks would rather you didn't know the difference.
Now, as in all industries, there's the good and the not-so-good. There are some great mortgage brokers, but not all. And there are some great bankers, but what they can offer is limited.
Help with getting a mortgage
For me, being your Ottawa mortgage broker goes beyond the 9 to 5.
Which is why many of my client relationships turned into close personal relationships.
What you'll find with good brokers is their willingness, and outright need, to listen to their client. So they can do their best for you. It's not about pushing the lender's product, because mortgage brokers don't work for lenders, and aren't beholden to any one lender or their products.
The mortgage process is intimate, especially when you're dealing with tough circumstances. It's a time when you can feel vulnerable, and it can be a humbling experience.
It's not a relationship I take lightly. I cherish the trust people put in me to go through this process with them. All good mortgage brokers do.
Your bank's mortgage advisors are not mortgage brokers
Whether you're a first time homebuyer, self-employed, in a divorce or separation situation, a mortgage transfer, a mortgage refinance, a mortgage renewal, or debt consolidation, many clients end the process in a much better place than where they began. The stress, uncertainty and misconceptions are gone, and you'll leave reassured, educated and more empowered than before.
The big six banks really have nothing at risk. The person you deal with at the bank is a salaried employee. Now they may get a bonus for selling you their lender's product, but that's the point. The bonus is for selling you their product, not finding the best option for you.
Do you think that if a different lender has something more suited for your needs, that the lender you're dealing with will recommend you go there? They're not concerned with educating you on the terms and conditions, how the seemingly great rate you might be getting will more than be offset by punishing penalties. They want you to either keep your mortgage with them, or pay large if you end it early or transfer your mortgage.
Mortgage renewal? Call your Ottawa mortgage broker
Now there are good bankers out there, even some who may take an interest in your goals and circumstances. But in the end, they're beholden to their lender's products. And at renewal time, they're banking on the fact that you're likely to continue with them, rather than shop around.
At renewal time, your lender will try to circumvent your mortgage broker. They'll send you notices imploring you to renew with them, the lender, directly. But remember, at renewal time choose the broker!
Circumstances and goals can change since your last mortgage approval. What worked for you on signing day back then may not be your best option now.
As an Ottawa mortgage broker, I have access to over 40 different lenders across Canada. I know the ins and outs of the industry, where to find the kind of mortgage and financing options that suit your goals and needs, and how to interpret the fine print.
Remember, the relationship with a mortgage broker is ALWAYS better than with a lender!
Share this article on  your favourite platform