How Much House Is Right For You?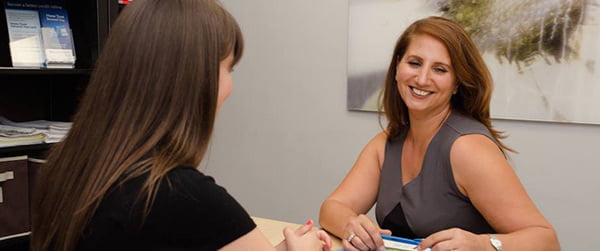 Before you get your heart set on the big Colonial on the hill, you need to pin down some rather important financial details. Only then, will you know if you can afford Willow Crest or if it makes more sense to aim for Shady Hollow.
As part of my service I will help you estimate how much you can afford to spend on a house. This is important information that you'll need to share with your realtor before you start looking at homes.
How much do you have for a down payment?
Today home buyers can put as little as 5% down payment toward the purchase of their new home. Some lenders may accept a lower down payment, but it might cost more for a loan. This, of course adds to your closing costs and monthly payments. There will be other costs associated with purchasing your home in addition to the down payment. Some of the money you have available will need to be earmarked for these closing costs. What's left over is what you will be able to use toward a down payment.
What are these other costs?
The costs usually include the following:
Closing Costs: these are the expenses associated with the transfer of property ownership. As a rule of thumb, these costs can range from about 2% to 3% of the cost of the home. They can include legal fees, appraisal costs, title insurance and land transfer taxes depending on the province you are buying in. I will explain these costs and personalize each for your situation as part of my service.
Other Up-Front Costs: moving expenses are one example. You may also want to hire a building inspector to evaluate the home. You may want to make a few immediate repairs prior to moving day. The sooner you know how much you'll need, the sooner you'll be able to determine a more accurate down-payment figure.
How high should you go on your monthly payment?
The answer will depend on how much you require for other living expenses. One thing you certainly don't want to do is to make yourself so "payment poor" that you cannot afford the quality of life you've envisioned in your new home.
Creating a home budget is an excellent exercise and now is the time to do so as you can track it for a few months to see how realistic it is before you make a purchase and are committed.
What should you be paying monthly for a mortgage?
Call me to discuss and we can do the math together to figure out how much house you can afford. 🙂
The key to ending up in the perfect home?
Planning is number #1, creating a budget and living within the budget (for 3 to 6 months to see if it works for you) will save you from making mistakes and taking on more debt than you can afford. The buying process can be very emotional and often people are pushed higher than they originally wanted because of the emotion. The more prepared you are the better chance you have at ending up with what you want so that you can still maintain your lifestyle.
If this blog is as clear as mud, call me. I am here to clarity, educate, and support you throughout the process. You may only apply for a mortgage a few times in a lifetime; I process mortgages several times a day. Lean on me.
Share this article on  your favourite platform