Bank Of Canada Increase, What Does It Mean For You?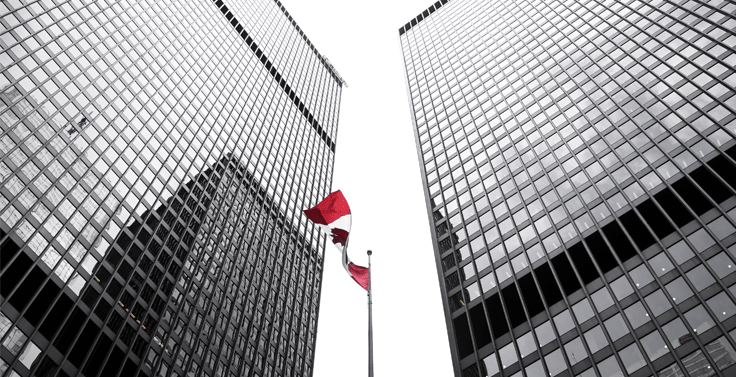 Yesterday, the Bank of Canada increased the overnight lending rate by .25%. What does this mean to you? If you have a line of credit or a variable or adjustable rate mortgage you will see an increase in your payment next month. How much of an increase will you see? Approximately, $12.00 on the $100,000.00. If you would like to read more on the Bank of Canada rate announcement read more here.
If you are concerned, call me! If you would like to discuss your options, please call me. If you are up for renewal in the next 24 months please call me. I am doing my best to reach out to you by phone, email and text, if you have not heard from me, please give me a call, I am here to provide guidance and understanding.
Should you panic? NO! Please see below and again, call me.
I look forward to hearing from you.
Jacquie
---
If you would like to lock into the five years fixed rate, please let me know as the fixed rates will start to rise. IF you purchased your home with CMHC/GE default insurance, meaning you put down less than 20% call me, I have a solution for you. The spread between the variable and fixed has changed considerably. If your variable rate is less than .75, we need to speak asap; I can fit you with an even better variable rate provided the mortgage is CMHC insured and meets the new qualifying guidelines.
Here's an example: If you were to lock in today with your existing lender, your 5-year rate would be approx 3.79%.
Your current interest rate after the increase will be Prime 3.70% minus your discount _% = your new rate. I am continuing to stay the course with the variable rate as there are more benefits than just the rate. I want you to have this information so you can make an informed personal and financial choice.
Remember, the increase of .25% is equivalent to $12.00 on the $100,000.00 for example if your mortgage is $300,000.00 you will see an increase of $36.00 a month or $18.00 bi-weekly on August 1/2018 for most lenders.
Other reasons for choosing a variable rate, the repayment of principal – see the strategy at the bottom of the newsletter and the penalty, 3 months interest.
Know that I am here to support you in any way I can. If you'd like to discuss further, please do not hesitate to call or email me.
Below is a repeat of the newsletter from last month about the math, rates and the Bank of Canada Announcement.
Here's the math:
Mortgage Amount: $100,000.00 – 25 year amortization
Current Payment: $448.15 at Prime 3.45% – 1.00 = 2.45% – If you purchased a home in the past few years and paid CMHC insurance, call me!
New Payment: $460.74 at Prime 3.70% – 1.00 = 3.70% (Bank of Canada Increase of .25%)
A difference of $12.59 on the $100,000.00 – 25 year amortization
If you have a mortgage of $300,000, you will see an increase of 3 x $12.59 = $37.77 a month or $18.85 bi-weekly.
Currently, I am taking my own advice and staying the course. There are many reasons to maintain the use of a variable rate mortgage as outlined below:
The interest rate calculation
More of your payment goes to principal, especially in the first 2 years.
The penalty is only 3 months interest.
The ability to switch over to the fixed rate market at any time with no penalty or cost. Remember, once you switch to fixed you cannot return to the variable until renewal or pay the penalty.
78% of first-time homebuyers will terminate or move their mortgage before the end of their 5-year term. Flexibility is key.
As my client, you will be aware that I have always put a strong emphasis on creating an emergency fund, TFSA and topping up your RSP/RESP funds before paying down your mortgage. However, if you have already done this or you are genuinely concerned about the possibility of the BoC increases and would like to stay in the variable rate market, there is a strategy I like to use. See Below
Instead of making your regular variable rate payments, we would switch your payment to reflect the "fixed" rate payment, for example; With the 5-year fixed rate currently at 3.79%, we will change your payment to reflect 3.79% while maintaining your variable rate.
Mortgage amount: $100,000.00 – 25 year amortization
Payment $517.79 – Interest rate: 3.79%
Variable rate payment: $460.74 at Prime 3.70% – 1.00 = 3.70%
The difference between $517.79 – $460.74 = $57.05 that would go towards your monthly principal, this will save you an incredible amount of interest.
For example:
If you had a $300,000.00 mortgage, an extra $171.15 would go directly to principal each month, saving you interest.
I use this strategy for my mortgages. If you have questions or concerns about the possible Bank of Canada rate increase, please call me. YOU have options. I am here to support you, now and always.
Jacquie
Share this article on  your favourite platform